Welcome
I am an attorney at law offering competent, affordable legal defense across the Southern California area.
I work zealously for clients of all economic, racial, and ethnic backgrounds, as well as people of all sexual orientations and gender identities, as they face extraordinarily difficult challenges in our courts.
Fighting for
You,

Fighting for

Social Justice

I am driven by the cause of upholding human rights and the need to preserve social justice inside of our legal system. With access to the courts often conditional on wealth, too many disadvantaged people see their legal rights ignored. My firm will work with clients to reduce economic barriers to achieving justice.
Criminal Defense

Traffic Citations

Local Business Licensing, including local & state cannabis permitting

Juvenile Law, including dependency and/or dependency actions
If you are looking for competent, affordable, legal services, please contact me to schedule a free consultation.
Testimonials
"E" Los Angeles client
Stefan walked me through a pretty severe crisis. It was his first time tackling a case such as mine. He consulted a number of trusted colleagues to better discover our options, and I ended up getting a pretty easy settlement. I don't know where I'd be if I didn't have him on my team.
"B", Inglewood client
"Stefan Borst-Censullo went above and beyond for my father's case. Even though he was only hired on for the day to do an appearance for my attorney, he willingly stayed for several hours until we were able to come to a good agreement/resolution. Very happy that we now have the opportunity to get a dismissal on the case. Thank you, Stefan! Highly recommended...A+ service!"
Will Sun, CEO at Curated Cannabis
"Stefan has been counsel to Curated Cannabis for the past 18 months, helping us transition from a Prop 215 collective to a Prop 64 licensed commercial cannabis company. Stefan helped us secure our processor license (first in Orange County), distributor license (first in Orange County), and manufacturing license. He's both a pro and an unabashed cannabis enthusiast. Stefan is our first call on all legal, regulatory, and political matters."
Matthew Dechter, CEO at Belcosta Labs
"Stefan assisted our company in locating a great city to operate in, as well as core personnel to staff our business. His knowledge of the Long Beach licensing process and municipal affairs landscape is unmatched and we would highly recommend him to other applicants."
About Me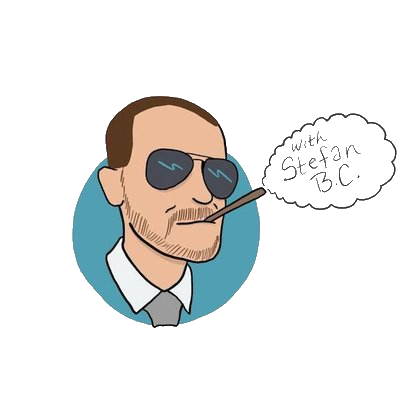 In 2014, after many years of working in the political and activist sectors, I opened this firm with the intent of providing legal services to the most vulnerable people in Long Beach and throughout Southern California.
Growing up in Birmingham, Alabama, attending college in Boston, Massachusetts, and starting my professional life in Memphis, Tennessee taught me about the constant (and at times tragic) struggle for equality and justice in and outside of our judicial system.
I was raised all over this country, but mainly in some of America's most economically disadvantaged and racially segregated cities.